A Bloody Important Mission
Wa Collective is a NZ social enterprise with the power to end period poverty, period waste and the period taboo. Period.
Wa menstrual cups are amazing. They're better for you, your wallet and the environment too! Your perfect 12-hour solution that lasts for up to 10 years, no strings attached.
Their purpose is simple, it's to keep students in class and give them the freedom to live a healthy lifestyle by preventing 'period poverty'. No womb for that around here.
To redeem this student offer, head here to check out if your student association is partnered with Wa Collective to provide you with a subsidised cup.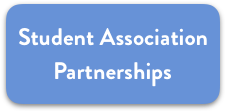 Then head here to purchase your Subsidised Wa Cup where you can select where to pick it up!